All About The 2024 Toyota Grand Highlander
2024 Grand Highlander: A Reliable SUV With 3rd Row Seating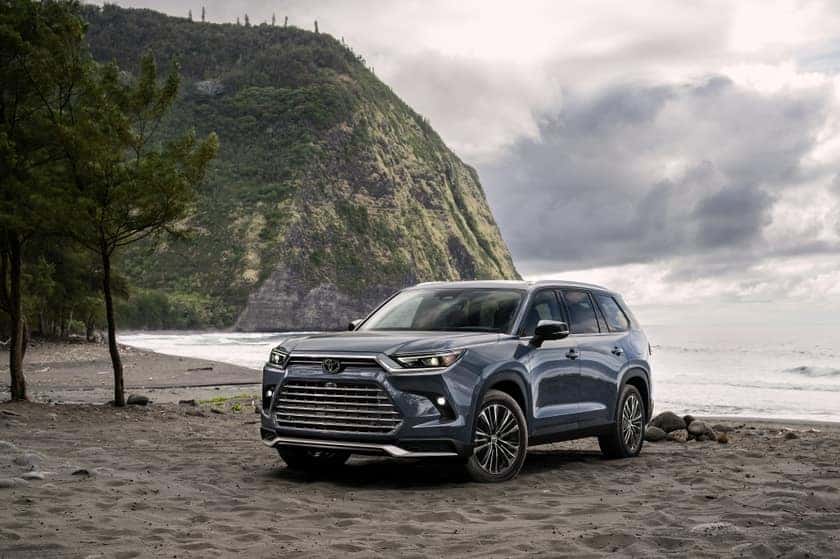 In the last two decades, Canadian car buyers have become less interested in minivans. However, the demand for vehicles with three rows of seats and ample cargo space remains strong. The 2024 Toyota Grand Highlander is Toyota's newest addition to the three-row vehicle category, positioned between the Sequoia and the well-liked, but smaller Highlander.
Additionally, the Grand Highlander is equipped with various family-friendly features and advanced technology. This includes a generous number of cupholders (13 in total), spacious storage cubbies, and seven USB-C ports.
*prototype shown in video*
What Powertrain Options Are Offered On the Grand Highlander?
The Grand Highlander truly stands out in its class due to its wide range of powertrain options. With both hybrid and gas models available, it offers more versatility compared to competitors.
The 2024 Toyota Grand Highlander offers three powertrain options, all equipped with all-wheel-drive. The first option is the gas-only model, which features a 265-hp turbocharged 2.4L four-cylinder engine. It is paired with an eight-speed automatic transmission and is projected to have a respectable combined fuel efficiency of 10 L/100 km.
On the other hand, the highest trim level, Platinum, offers the Hybrid Max powertrain. This version combines a turbocharged four-cylinder engine with a hybrid gas-electric system, resulting in a powerful 362 horsepower. The fuel efficiency for this model is estimated to be around 8.8 litres per 100 kilometres, and it comes equipped with a six-speed automatic transmission.
What Is The Grand Highlander's Interior Like?
Toyota has tried to strike a balance between the luxuriousness of the Toyota Sequoia or Lexus alternatives. The design is clever and user-friendly.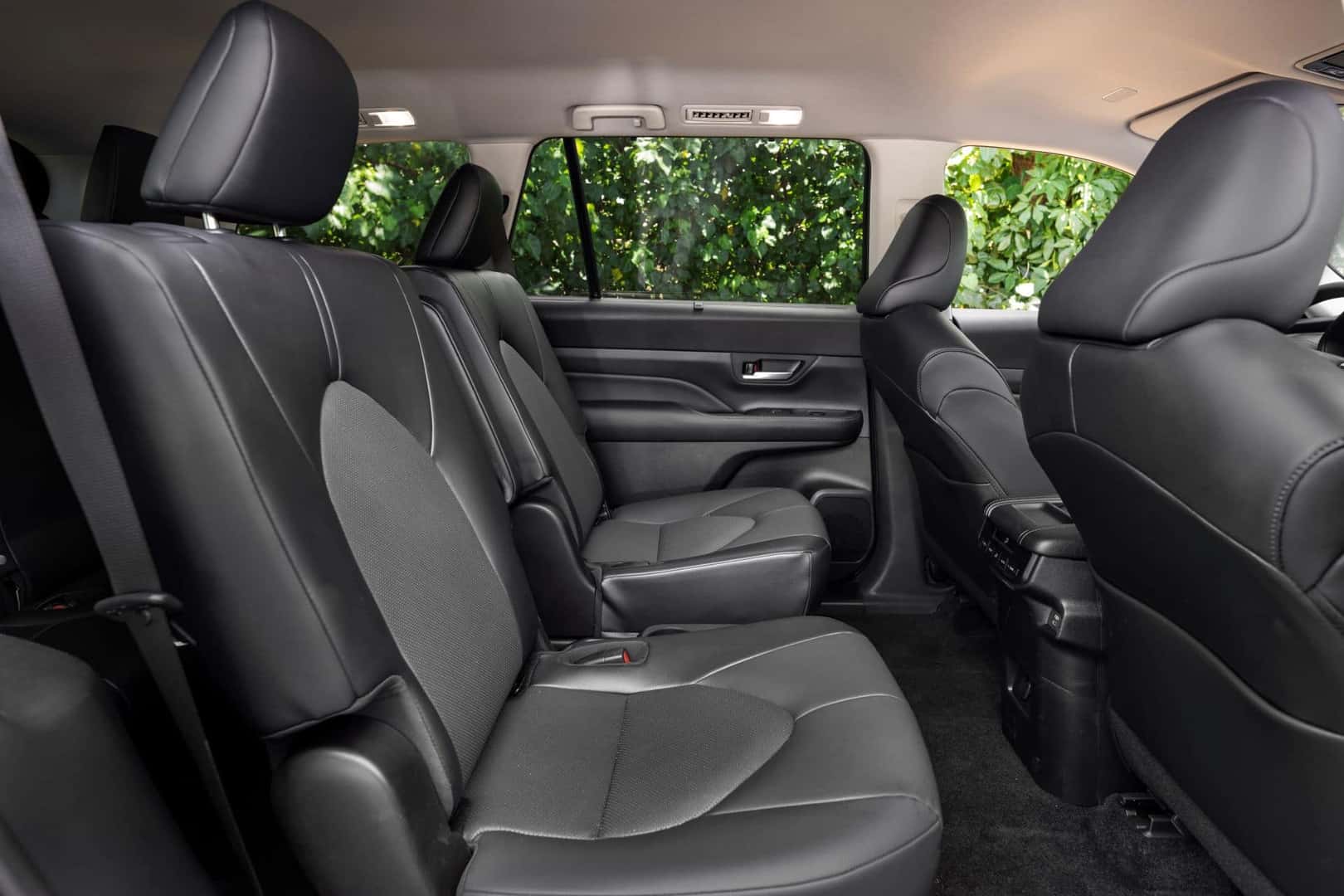 The Grand Highlander does offer a generous range of standard features, such as power and heated front seats, a heated steering wheel, a wireless phone charger, support for wireless smartphone projection, rear sunshades, a power liftgate, and Toyota Safety Sense 3.0.
Higher-trim-level models come with additional perks like a panoramic sunroof, climate-controlled second-row seats, a digital gauge cluster, a head-up display, and a rear-view mirror display.
Is the Grand Highlander a good vehicle for families?
The main advantage of the Grand Highlander is how much space it has. The third row offers plenty of room, even for adults, and there are steps and hand grips to make accessing the third row easier.
Behind the third row is an impressive 583 litres of space, which can fit seven or eight carry-on suitcases. When the third row is folded down, there is a massive 1,640 liters of space available. In total, with all the seats folded, the crossover offers 2,761 litres of space.
What is it like inside the 2023 Grand Highlander?
Toyota 12.3-inch infotainment special is visually appealing and user-friendly. The wireless smartphone projection feature worked flawlessly, and your family will love experimenting with Toyota's digital assistant. By simply saying "Hey, Toyota," you are able to perform various tasks such as telling jokes, adjusting HVAC settings, activating the windshield wipers, and more.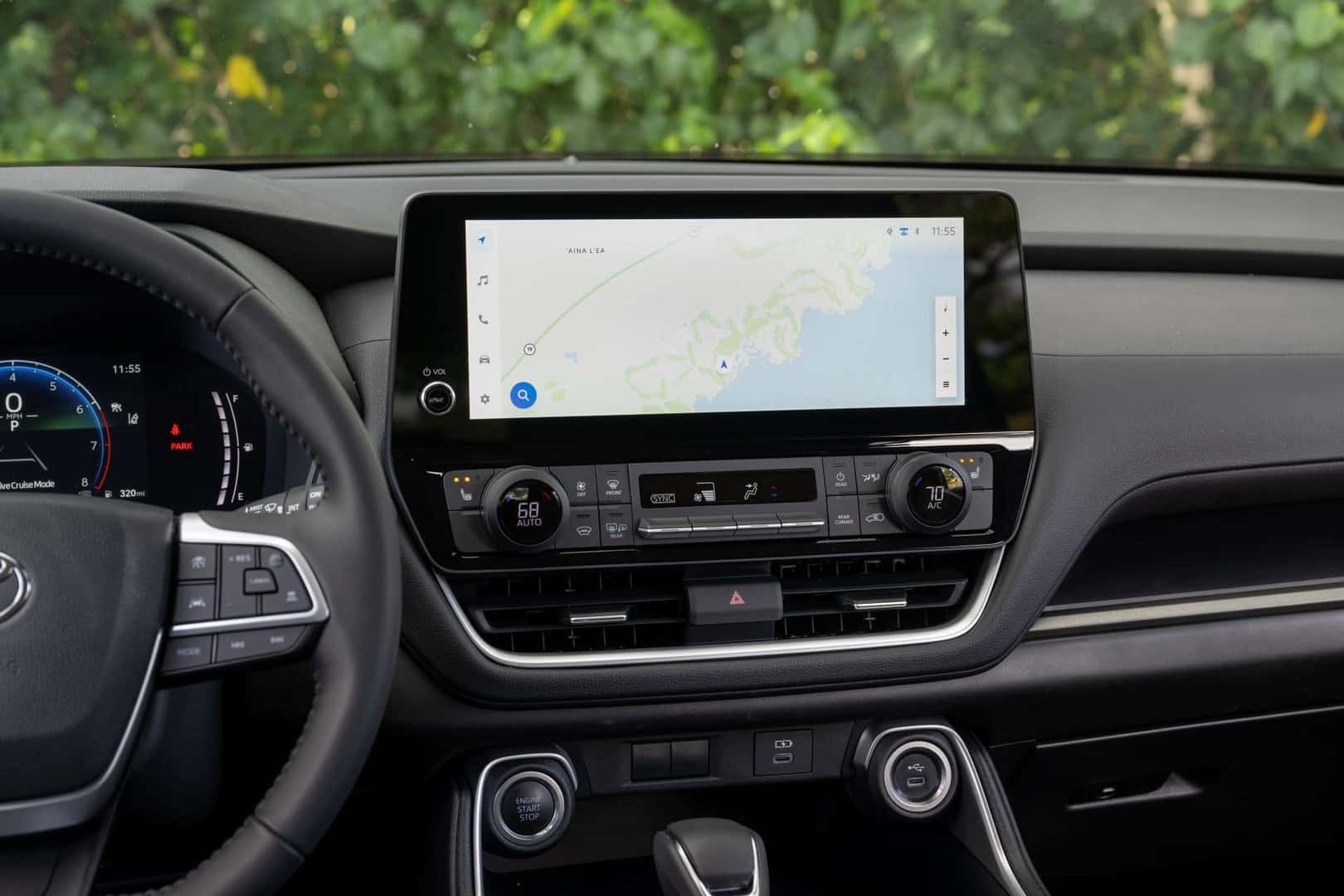 Additionally, there is another 12.3-inch screen available as a digital cluster, offering different themes to add some excitement to the experience.
Is The Grand Highlander Worth Buying?
For those who have concerns about the reliability of Korean crossovers, the 2024 Toyota Grand Highlander is a sensible option. Toyota, known for its reputation, understands its audience, as evident from the popularity of the compact Highlander.
The Grand Highlander offers the spaciousness of a minivan, combined with the fuel efficiency of a compact crossover. It also boasts a powerful engine and an impressive infotainment system. What's even more appealing is that Toyota is not charging a hefty premium for this combination. This makes the Grand Highlander a reliable and attractive choice in its segment.