WHAT IS A DEMO CAR?
Demo cars, also known as demonstrator vehicles, are used and sold by just about every OEM dealership you can think of. If you're in the market for a new or used car in Scarborough, you'll most likely come across a demo car at some point in your search. They are usually priced at an amazing deal, after all it is a new car with a significantly lower cost than the vehicle's original price tag. It almost sounds too good to be true. Dealerships don't often make a habit of going out of their way to sell a new car at a much lower price. So the question is, what's actually going on here?
What is a Demo Car?
Demo cars are new vehicles that the dealership has allowed their employees (usually the executive team) to drive for a short period of time. These executives drive new vehicles for a couple of months; after that the car gets sold as a demo and the employee moves to a new vehicle. Since demo cars are typically driven by a dealership's upper management, you can usually count on them being well maintained.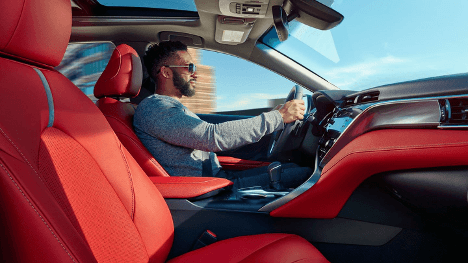 Benefits of a Demo
When they sell a demo, many dealerships take thousands of dollars off the vehicle's original price tag. This means you'll be getting a like-new car highly discounted. The discount a dealership gives depends on the vehicle's mileage. At most dealerships, a greater discount will be given for demos with more kilometers and/or wear and tear on them than those with fewer kilometers or less wear and tear.
Before the dealership sells a demo, they'll make any and all necessary repairs to the car. This includes fixing any scratches or dents the car might have as well as completing a full detailing and wash of the car. Unless there is damage to the vehicle's tires, the demo will most likely be sold with the original tires from the manufacturer.
The Best of Both Worlds
Since the vehicle has never been sold and is still technically in the dealership's inventory, it's still considered new. This means that the car would still qualify for any new car rebates, special financing, or promotions the dealership might be offering.
This also means that the car will still have most of the manufacturer's warranty intact. Toyota's Standard Warranty covers new vehicles for the first three years or 36 000 km. Since the demo has been driven for less than a year and most likely has a mileage less than 15 000 km, you'll still be able to take advantage of the majority of a demo car's manufacturer's warranty.
Buying a demo is a great option if you're thinking of buying a car. You're getting a new car, and all the special financing that comes with a new car, but you're buying the car as if it was used. You truly are getting the best of both worlds.
At Brimell Toyota, and all Drive Autogroup dealerships have a wide variety of new, used and even demo vehicles. All our demo cars are extremely well maintained, and we always offer great discounts on them. Call us to ask about our demo selection at 416-292-2241

At all Drive Autogroup dealerships, we also offer our Shield Program at no additional cost, which applies to our demo vehicles as well as our selection of used cars. The Shield program offers a one-year warranty on most wearable parts (including brake pads, tires, belts, and wiper inserts), a fifteen-day exchange window, a lifetime engine warranty, a 120-point inspection to ensure the vehicle's reliability, and more.
Our Shield Program also offers 2.9% financing for 24 months on all certified pre-owned vehicles, available exclusively at Drive Autogroup dealerships.