About Us
Welcome to Brimell Toyota
---
The team here at Brimell Toyota is proud of our rich history, spanning over 50 years, of helping Ontarians with their Toyota.
The story begins in 1969 when Elbrim Motors opened on the corner of Brimley and Ellesmere. This made them one of the first Toyota dealerships in the country, tasked with promoting and selling a relatively unknown brand.
Toyota steadily gained popularity and three years later we were forced to move into a bigger space to serve the community better. Then in 2002, thirty years and over 30,000 vehicles later we moved to our current location: 5060 Sheppard Avenue East near Markham Road.
Since settling here in 2002, we've added countless services and amenities, in addition to our already-fantastic lineup of cars, trucks, minivans, and used SUVs. We believe that one dissatisfied customer is too many, which is why we go the extra kilometre every time. With fabulous perks like complimentary Wi-Fi, a comfortable customer library and lounge, free car washes with every service, and hot beverages, it's no wonder we're a top choice for drivers across the Greater Toronto Area.
We're proud to employ over 100 people from the surrounding community who are ready to share their knowledge and enthusiasm for everything Toyota. We combine our dedication to you with a strong commitment to the community.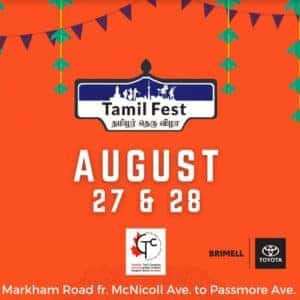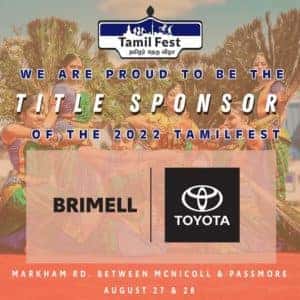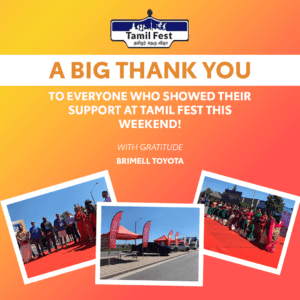 Toronto has one of the highest Tamil-speaking communities outside of Asia, making up over 4% of the entire population of the city. With the highest concentration of the Tamil community calling Rouge Valley home our team has had the pleasure of experiencing many aspects of Tamil culture.
That's why we're proud to announce we'll be serving as one of the Title Sponsors for this year's Tamil Fest, taking place on August 27th and 28th. With the support of the City of Toronto, the Canadian Tamil Congress will be closing down Markham Road between McNicoll Avenue and Passmore Avenue for an expose of cultural food, artistic talents and traditional activities.
With over 100 performers of traditional Tamil music and dancing, as well as dozens of food and drink vendors, it will be a great time for people of all ages. You can find more details about the festival by visiting www.tamilfest.ca. We're looking forward to seeing you there!
Whether you're browsing our amazing selection of new and used Toyota vehicles, exploring financing options, ordering parts, or visiting the experts in our Service Department or Collision Centre, you'll receive the kind of personalized, world-class service that will make you a Brimell customer for life. Visit our dealership today — we can't wait to meet you